Welcome to
CHRIS DURHAM PIANIST COMPOSER .com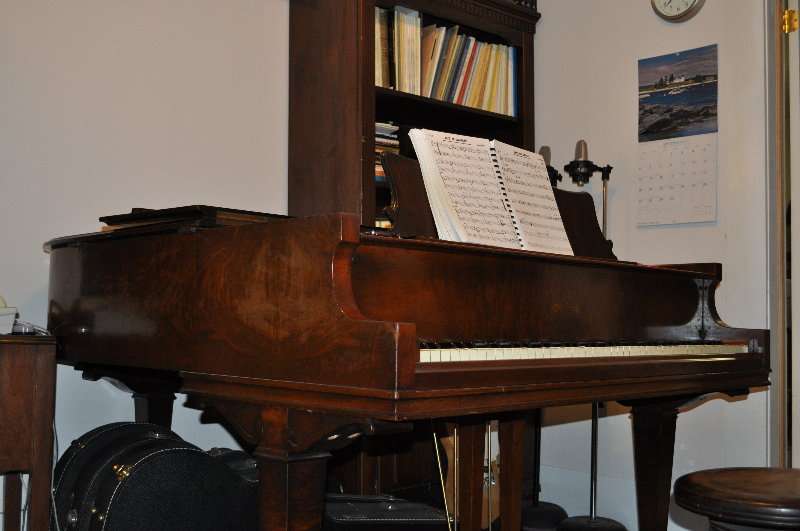 I am a piano teacher offering lessons in Danbury, Ct. at my home (close enough to the center of Danbury to reach easily from Brookfield, Redding, Bethel and New Fairfield) and in Ridgefield, Ct. at Ridgefield Music. (At Ridgefield Music there are also lessons offered in guitar, bass, drums, violin, and brass and wind instruments.) I teach children for the most part, but I find that adults are quite able to learn to play music and many adults can benefit by having an artistic pusuit of some type to relieve the stress of this modern world. I also teach students whose primary desire is to play Jazz Piano.
I am also a composer and music copyist using Sibelius Software so I may be able to help my fellow composers who are still afraid of computers ( I composed by point and click method, a 927 page opera full score.)
I got my degree in music as a jazz pianist from western Connecticut State University. Please visit the Jazz Piano page as it is slowly constructed (I spend much more time practicing and playing piano than building websites.)
In 1996 I self published a CD "Words and Music" in the Folk Rock style and I've written many, many songs in many styles.You can hear part of my political album at the Folk Rock page also.
Click on a link below to visit another page
Piano Lessons for Children and Beginners
Contact Chris and Links to Friends Sites